FEMALE
Athene Vom Eidental
BH, IGP1 
Athene is a beautiful Red and Black female. She has an amazingly sweet temperament but also has ALOT of energy and drive. She is very smart, confident and a lot of fun to work with. She is titled and has had her hips and elbows stamped.
We brought Athene over to the USA from Europe this year to add to our breeding program. We are so pleased with her as an impeccable model of the " West German Show Line". She is a real gem with an outstanding Pedigree! Keep an eye on this big girl.....
FEMALE
Elfi Di Val Rufina
DM Tested A hips A Elbows
Our imported female from Italy
Elfi is everything we love in our GSD's

Sweet temperment

So very loyal

Loves kids and other animals

Super smart
Female
SG1 Naughty Vom Wasserrand
Naughty took First Place at the USCA Southeast Regionals (9-12 Months)
Owned by Gina Valetutti
Co-Owned by Gena Edwards
Sir: V Negus Vom Friedlander SCH2 KKL1
Dam: V Grexa Boghaus IPO1, BH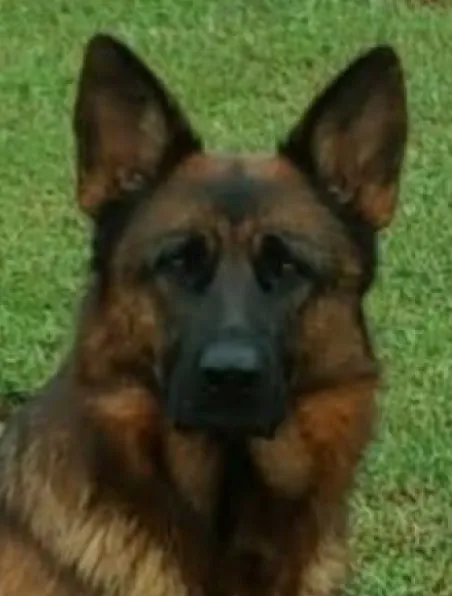 Female
SG 3 Gitte vom Team Hühnegrab
Dam born: 28. September 2014
SIZEl BIG STRENGTH: STRONG DRYNESS & FIRMNESS: DRY & FIRM TYPE: VERY GOOD TYPE PIGMENT: GOOD PIGMENTATION HEAD: VERY IMPRESSIVE HEAD, DARK EYES TOP LINE: VERY GOOD UNDERLINE
Gitte took 3rd at 2018 USCA Southeast Regiounals (Open Class).
Contact us today for German Shepherd Training NC