Available NOW:
These beautiful pups were born April 22 2023 from Oxa X Prince. Call us today for more information.
Born December 13, 2022...Both parents are imported from Europe...Both Parents have been titled. Have had hips/elbows certified and DM clear.  Call for more information.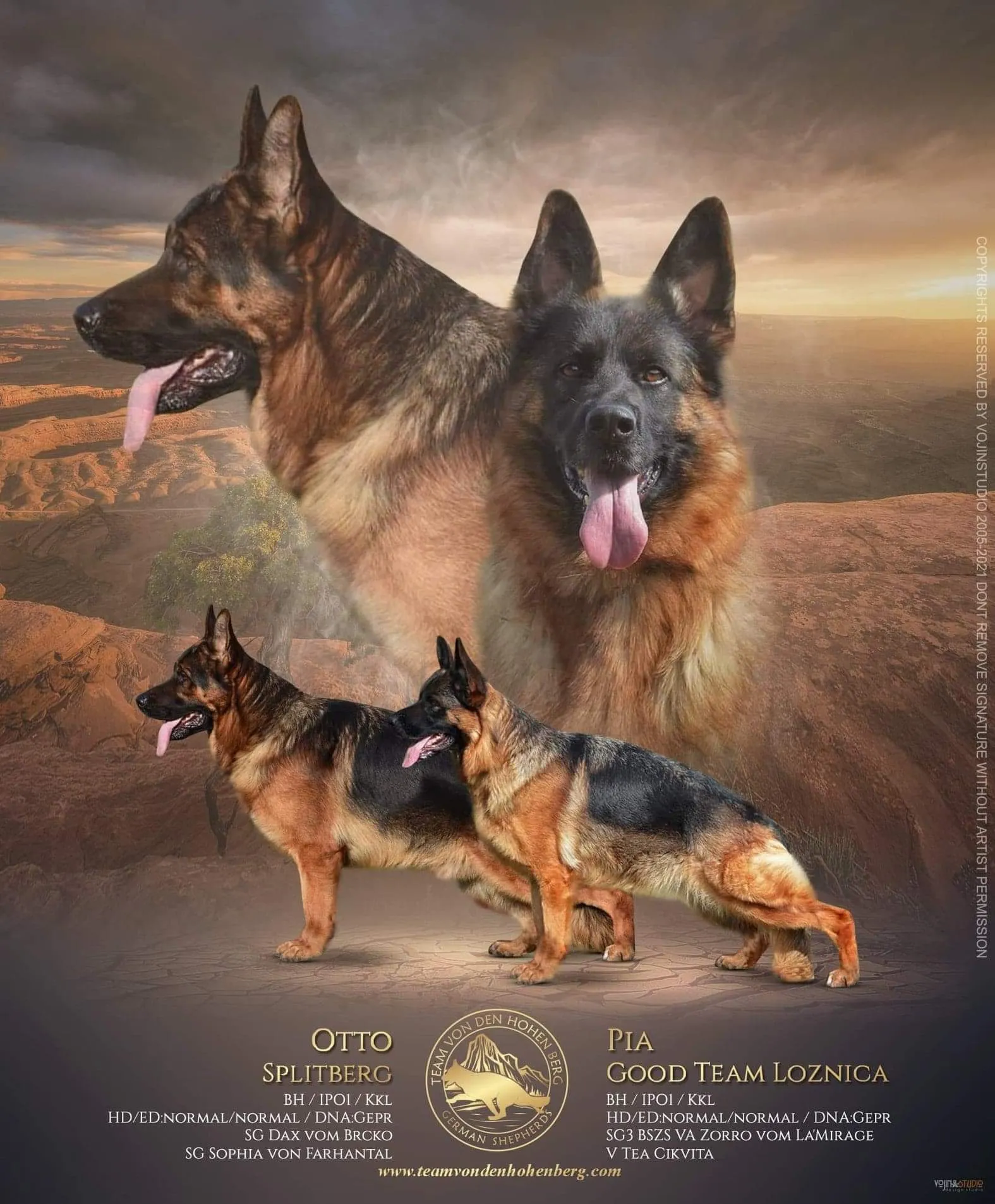 Announcing Fanto German Shepherd Puppies! We were beyond thrilled to be able to breed him to our females while he was visiting the USA from Europe. Fanto is "The Man" in the GSD world! 
V Fanto Farhatal
1 PG, KKL, HD/ED
Littermate to VA Falco Farhatal
Fato produces excellent quality
Health

Great temperament

Heavy boned

Stunning deep red & black coats
Comes from top sought after pedigree in Europe, USA and other countries.
Kasper Von Chipsy Taim German Shepherd Puppies! 
Athene X Kasper GERMAN SHEPHERD PUPPIES
FATHER:
Kasper Von Chipsy Taim
BH, IGP1, KKL 1
MOTHER: (She is the Mother of my new litter and owned by me, co-owned by Amel Sefer. )
Athene Vom Eidental
BH, IGP1
3 males and 3 females were born September 28, 2020.
Trinity German Shepherd Puppies
With our very specialized, world-wide network within the industry, we have access to some of the best world-class bloodlines available.
We offer stock coat and long coat German Shepherds with heavy bone structure and gorgeous pigment. Our puppies are born and raised in our home. They are socialized and hand led from day one. 
For our clients who live outside a reasonable driving distance, we do offer a door-to-door delivery option.  Your dog or pup is picked up at our location and delivered to your home.
Our puppy training program includes crate training, potty training, "come", "down", "sit". We also put an enormous amount of time into playing, training and working our pups and dogs. It takes a lot of time and dedication but is completely worth it. Basic training includes "dome", "down", "sit", "leave it", "out" (drop what is in mouth), basic manners, and release command. Advanced training adds on/off leash with distractions, extended down & stay, "heel", "between" (go between legs), "place", "touch", "look" (eye contact), and "take it".